During the "stay at home" time frame of the Covid 19 pandemic, I read how a lot of people were finding their love of new things like baking, sewing, and painting just to name a few.
Since I have a home office, I didn't have much change to life except a new puppy. But that's for another post.
Reading social media posts made me hungry as I scrolled through photos of luscious looking meals, snacks, and baked goods. A lot of folks found comfort in finding, testing, and sharing photographs of their creations.
It made me think of the Zazzle food options one might choose for a special occasion.
One of the fun options is
edible frosting rounds
. You make your favorite cupcake recipe and can add custom frosting rounds to the top of your frosting.
The frosting rounds are 2" in diameter and come 15 to a sheet. A minimum order of two sheets is required. The thin sheets of frosting are peeled and pressed onto a nearly flat soft dessert frosting.
These rounds have a shelf life of 12 months with no refrigeration necessary if stored in a cool, dry place away from direct sunlight.
You see the sheet, rounds and what they look like on cupcakes below. Most of my designs allow you to customize text and photos on some.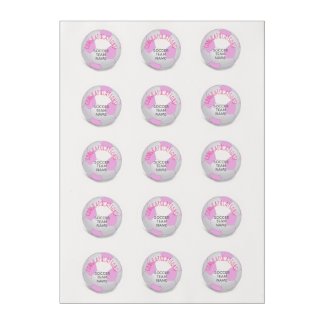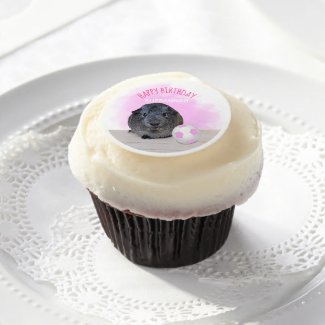 Want to add a touch of class to a bridal shower, wedding shower, or other special event but don't want to make the cupcakes? Order cupcakes with a simple flat frosting then add your custom frosting round to each one.
Is this something you would consider as a party planner. Leave me a comment and let me know your thoughts.