Whether you live in an area where you enjoy four seasons or warmer weather year round, spring is still a mark in time of rebirth. Animals are coming out of hibernation and in a way folks with winter chills do the same. Spring brings in a regrowth as colors change with the new blooming world.
Do you like to make interior design color changes throughout the year as the seasons change? This post offers some colorful flower ideas starting at the entryway through to the interior. Color changes are nice to roll in the brighter days of spring. Some people love to change room decor with little changes such as wall art, throw pillows, or special items.
Start your color change at the door with this colorful red Anthurium door mat. Zazzle
door mats
are available in 18" x 24" and 24" x 26" sizes.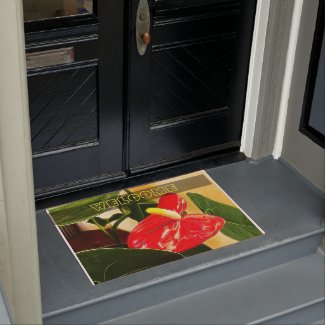 Stretched canvas is a nice lightweight, frameless touch to any wall. They can be moved to different rooms or stored for use during other seasons. This stretched canvas photograph of orange and yellow tulips is a way to add color and a focal point on a wall.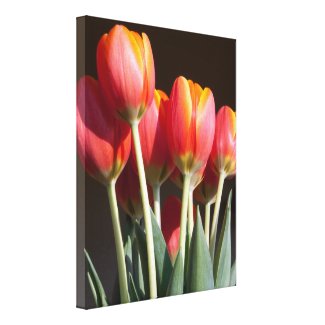 Vibrant Orange Tulip Photograph Canvas Print
If you want to add a spot of light in a room but worry about leaving lighted candles in an unsupervised area such as a bathroom, here's a safe alternative to bring in the spring colors.
Vibrant Orange Tulip Flower Petals Close-Up Photo Flameless Candle
Morning sidelight on this giant Sunflower photograph added to a light switch
wall plate
is a simple yet unique way to add a different element to a room.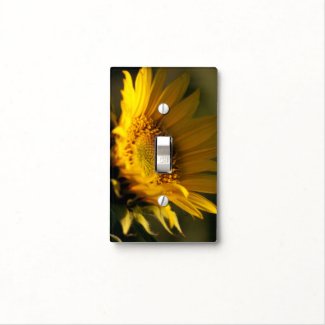 Sunflower In Warm Light Close-Up Photograph Light Switch Cover
A popular way to change colors is to toss
throw pillows
on chairs, couches or even the floor. This beautiful Tiger Lily is a simple color change to bring spring indoors.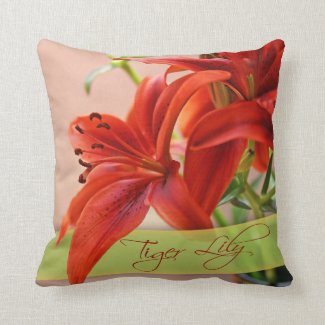 Beautiful Tiger Lily Flower Close-Up Photograph Throw Pillow

What interior design changes do you make to usher in a new season of colors?