When you are looking for gifts throughout the year, you may want to consider items that are automotive related. Some may even make great stocking stuffers at Christmas.
I have gather product ideas and plenty of links in this post for you to find automotive related products that may even be personalized with text or customized in sizes, colors and styles.
I'll first start with a description of hitch covers where you'll find more than 42 thousand designs currently available on Zazzle. Hone your search for specific designs styles right on the page. These are a heavy duty plastic made in the USA that secures to the receiver with a hitch clip (clip on included). Designs are printed on the metal plate. These are available in two sizes. The hitch below is one of my photography and digital art designs. This trailer hitch features a bison roaming through late summer grass at Yellowstone National Park.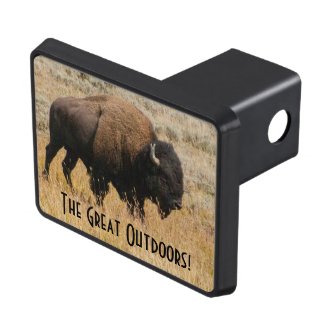 American Bison Grazing In Meadow Grass Photograph Hitch Cover
You may know someone who loves bumper stickers. This can make a fun stocking stuffer idea. Zazzle has plenty covering so many subjects.
The bumper stickers are a durable vinyl with strong adhesive backing to hold up under severe weather conditions.
The 3" x 11" bumper stickers are 100% waterproof. They are printed with water-resistant ink that won't fade or run. The red and black multilingual designed bumper sticker below is a popular one found in my store.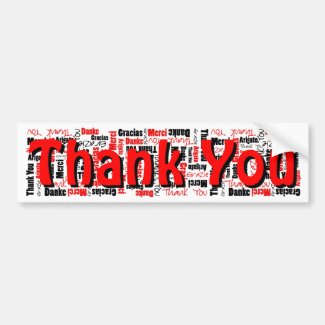 Black and Red Thank You Word Cloud Template Bumper Sticker
You might also consider car floor mats. You'll find front and back styles like you see here with my car mat designs below. Each style comes with two mats (a set) of the Zazzle designed automotive floor mat that you select. These mats are made with a polyester surface and a non-skid backing. The edges are finished in black.
Green Metal Weld Photograph Car Floor Mat
It's a style GRUNGE Rusty Letters Car Mat
The last item I share with you is car air fresheners. Many are designed so the customer can personalize it and for a fun stocking stuffer like the design below. You can replace the photograph on both sides with photographs of loved ones or pets. These Zazzle designed air fresheners are available in a variety of shapes and four scents.
Flaming Orange Photo Heart Artwork Photo Template Car Air Freshener
These are just some examples of gift ideas or products for yourself that you can find at TheAspenStand store and in the Zazzle marketplace. If you need an help searching for specific items let me know. I'm happy to help.