Love them or hate them, smartphones have become an essential part of our lives. Besides the obvious purpose as a phone, it offers search information, lights the way with a flashlight and provides directions to locations just to tick off a few uses.
We freak out if we leave it at home and return home to grab "mommy's or daddy's little helper". It's expensive, so protecting it with case is an important consideration.
There are people who like showing off the phone brand so a case may be out of the question. Whoever thought a phone would be a status symbol?
Then there are the folks who would prefer to have some protection for that expensive appendage. After reading a
howstuffworks
article about
protection of smartphone covers
, I thought about how many times my case has probably saved my phone from harm when falling on a hard surface.
The
howstuffworks
article mentions that no smartphone case will protect your phone completely but if you do add a case there are so many choices for levels of protection. You can find plain inexpensive rubber covers that may protect the body but don't protect the screen. You can find other smartphone case brands that offer much more protection.
It's nice to have so many choices. If you want to add a bit to your personality or present a unique gift look at custom designed phone cases and ones that are easy to personalize like you'll find at Zazzle.
Zazzle sells phone cases featuring designs by thousands of independent artists and popular brands. You'll find case brands by Speck, LifeProof, Case-Mate, Otterbox and Clearly just to name some. There is even a wallet case design for some iPhone styles. As I mentioned, some phone cases will protect more than just the phone body. Check out the details of each brand to see what is important to you at the link for each custom designed case.
This pastel watercolor Case-Mate case is one design from my new Zazzle store
PaPr Emporium
. It's shown here for the newly released Samsung Galaxy 9 but the design is available on other Samsung styles and for iPhones. It's set for you to easily personalize with a name and initial. It will make a sweet personalized gift. My last personalized Zazzle Case-Mate case outlasted the life of the phone.
Soft Pastel Watercolors Initial Letter Monogram Case-Mate Samsung Galaxy S9 Case
A nice touch is the wallet case, however, it is only offered for a limited number of iPhones. You can easily personalize the name and initial on this glam design that features faux gold glitter.
Black, White, Gold Glitter Initial Letter Monogram iPhone 8/7 Wallet Case
I mentioned how some people like to show off the phone brand so this Otterbox case is one style where that's an option and you can have a natural texture look of white Quaking Aspen bark as the case design. This design is available for several iPhone, Samsung, and Google Pixel phones. You'll see that at the link.
A popular Zazzle phone case option is famous brands like
Disney
. There is quite the selection from which to choose so just try some searches for what might fit your needs.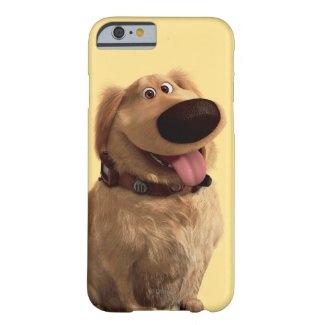 Narrow down a style with your specific search terms on Zazzle to check out the links to case brands that interest you and be sure to take a peek in
TheAspenStand
store for some ideas too.
Let me know your thoughts on the post. Let me know if you need any assistance with any of my designs.