I've often said that I'd rather spend time at home with my dogs that go out in public. I'm not alone according to a
recent study
of 2000 people. So it's a pleasure to know that 2018 is the Chinese "
Year of the Dog
".
That's a good enough reason to check out some cute and creative dog related Zazzle products for gift ideas or just because we love our pets.
If you need something special for someone else or even want something for this auspicious year, you'll find some very cute ideas on Zazzle.
I have done a number of searched and selected a few ideas to get you started. I found some cute and fun ideas whether you're looking for a creative gift for a four-legged friend or for humans who love their fur babies.
Pet Bowls
Pamper your fur baby with a custom designed white ceramic pet bowl. The bowls are dishwasher and microwave safe and come in two sizes: 40 oz., 3" high by 7" diameter and 25 oz., 2.5" high by 5.75" diameter.
You can start your search with
Zazzle Pet Bowl Best Sellers
to finding that perfect custom gift.
This bowl features my multicolor dog treat photograph repeated around the bowl. The bowl offers the option to customize it with a name or other text.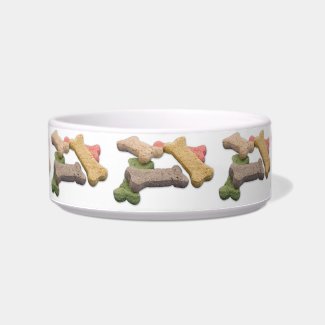 Multicolor Dog Treat Photograph Bowl
Soup and Chili Bowls
How about an adorable 28 oz capacity soup cup? This is such a cute design. The white ceramic bowl is 3.4" high by 5.4" diameter. This gift idea too is microwave and dishwasher safe.
You can find hundreds of
Dog Designed Soup and Chili Bowls
like this one in the Zazzle marketplace.
Illustration Pattern Dogs Soup Mug
Doggie Tee Shirts
Do you know a human companion that loves to dress the dog? Here is a small collection of
doggie designed tee shirts
to get you started that includes this adorable one. These gift idea tee shirts come in four colors when they are all in stock: white, pink, blue, and heather. You can order in six sizes including 2XL and 3XL.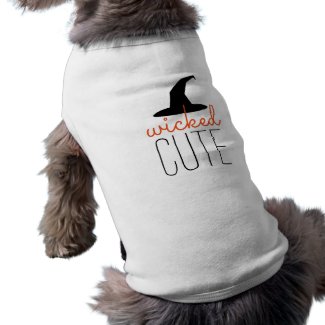 Wicked Cute Halloween Shirt
Pup Post-It® Notes
You will find a variety of adorable custom Post-It® notepads in three sizes: 3" square, 4" x 7", and 4" x 3". Each size notepad had 50 sticky notes. You'll find some with template fields to personalize and others that allow you to go into the customize option to make it perfect for your needs. This is one of the very many adorable designs I found in the
Zazzle marketplace
.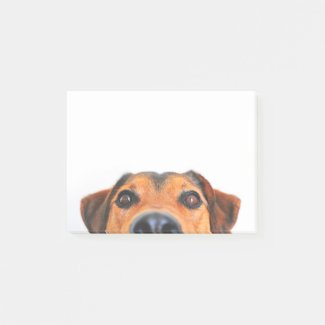 A mug of any material makes a great gift especially when you can personalize it. The
Zazzle marketplace
has thousands of custom indie and brand name designed mugs from which to choose.
Yoga Dog - Upward Facing Dog Pose Coffee Mug
So there you have five fun custom designed products to gift and celebrate the "Year of the Dog". Remember these can make great gifts for you too.
Go take a look and see what might help you solve a gift giving dilemma.