There's that empty wall that needs a little "somethin' somethin'" but you aren't sure what. I have a few ideas that you may not have considered.
Easy Peel Wall Decals
Whether you're looking for something fun, inspirational, or abstract these easy to peel and restick wall decals are a way to easily change a wall design. They are made to be moved and can be pasted and peeled up to 100 times without damage the decal or the wall. The designs are printed on high-quality fabric paper and don't require glue or frames. You'll find the wall decals designed in a variety of themes and shapes such as hearts, ovals, unicorns and so much more in the
Zazzle Marketplace
.
The majority of mine are designed on the square decal such as this12" square that shares a photograph of a homemade petroglyph with an inspirational comment.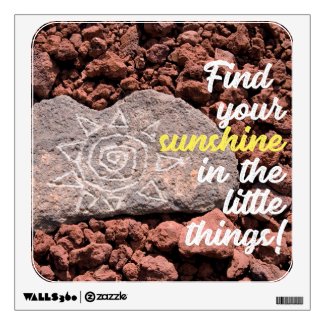 Acrylic Print
An acrylic print is another frameless, no hassle idea for mounting on any wall. An image is printed in full HD color on archival quality photographic paper. The print is sealed with .25" thick Grade A acrylic for art gallery quality. Each print has a french cleat backing for easy hanging. These high definition prints are water-resistant and easy to clean. There is a huge selection in the
Zazzle Marketplace
including triptych designs.
My red color-splash photograph of the historic Route 66 street corner made famous by a song in Winslow, Arizona is available as an 11" x 14" print. Click the image to visit the product page where you can see the back with the french cleat for hanging.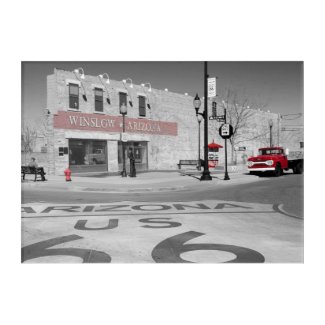 Metal Print
When you think metal, you may consider heavy. These .045" thick aluminum prints are lightweight, durable, and easy to clean. The high gloss finish accentuates rich colors adding to any wall and all corners are rounded for safety. As with the acrylic prints, these metal prints are pre-fitted with a mounting frame on the back that floats .75" from the wall. These are also easy to clean and water resistant. These metal prints are available in 9 sizes includes three square styles of 8", 12", and 16".
The image below is my digitally altered red Anthurium flower. This print is available in the three square sizes. You will find more of my photography designs in the
Art & Posters
Department of the store.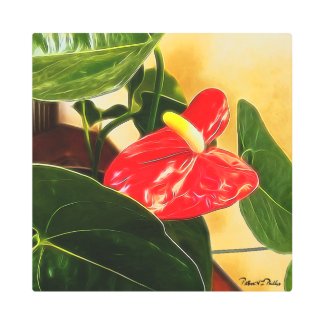 Poster/Print
Zazzle offers prints that can be framed with a wide variety of designs and mats. Prints are available in standard and custom sizes on four paper types.
This is a photograph of towering Quaking Aspen Trees near the North Rim of the Grand Canyon, Arizona, USA. The print that is 24" x 36" and available for a standard or custom frame with mats. You can find more of my photographs in the
Poster Sub-category
in TheAspenStand.
Wrapped Canvas
This wall art style offers three thicknesses (.75", 1.5", or 2.5") on most designs. These are also available in single, two, or three-panel designs. You may also select to order a design in sepia or black and white if the designer allows those options.
Below is a southwestern style digitally altered wind chime photograph featuring pitchers and bowls. You can find two other styles in the
Wrapped Canvas
department of the store.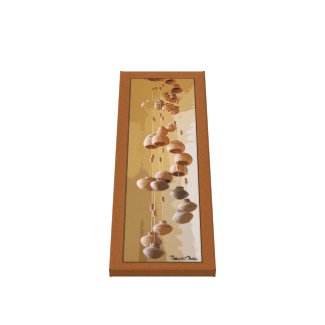 Spiraled Clay Wind Chimes Still Life Canvas Print
If you aren't looking for wall art at the moment, you can find some of these same designs/photographs on other products in the store.
If you have any questions, let me know and leave a comment with your thoughts.