Winter has arrived for many of us and it's chilly. Are you looking for unique and cozy all in one shot? Here's an idea.
Fleece blankets are a recent new arrival at Zazzle. These soft comfy blankets come in three sizes:
60" x 80" Large;
50" x 60" Medium;
30" x 40" Small
I purchased five of the large size blankets for gifts and was pleasantly surprised at the printing quality from edge to edge on the front. The back is an off-white. The sturdy double edge stitches offer a clean finish. These soft blankets are machine washable but recommended for a low tumble dry.
The large (60+ x 80") blanket below features a recent addition to my store. Having the models hold up the blanket gives you a sense of size.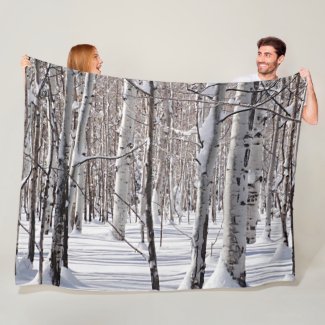 Something to think about is that queen size mattress dimensions are
60"
x
80"
so the large blanket will cover the top of a bed. That means, it should fit the top of a full-size bed in the same way and fall over the edges of a twin (38" x 75").
I ordered one that was simply a word cloud design and was very happy with how the lettering printed. Here is my
Chocolate, Almonds and Dark Chocolate Word Cloud Fleece Blanket. You can
snuggle up with your personal love of chocolate. The design is a chocolate lover's dream sporting a word cloud of chocolate, dark chocolate, almonds in English, German, and French.
Here you can see how it fits draped over a love seat to give you another idea about size. You can see that it falls nearly to the floor over the back of the seat.
Grizzly Bear In Denali, Alaska
Would you use one of these type fleece blankets as a throw over a chair or a bed? Would you just use it to cuddle up?
Leave me a comment and let me know what you think.