Does your main residence entryway share a welcoming message?
Do you have a seasonal ornament hanging from the door?
Do you have an interesting doormat at your main entry?
Well, I can't help you with the seasonal ornament hanging from your door but I can offer you some ideas for a welcoming message at an entryway for your home or business.
You might even consider some of my
doormat designs
as gifts for a new home, renovation or Christmas.
You know I love adding my photography and digital artwork to Zazzle products with the option for customers to personalize the product with text or their own photo. I recently started adding my work to doormats.
These mats feature 1/8" smooth fleece with a white edge binding. They have a sturdy latex backing that offers a non-slip grip. You have the option of 24" x 36" and 18" x 24" sizes to best match your entryway. These mats are approved for indoor and covered outdoor use. As a matter of fact, I'm awaiting the arrival of an order for one of these mats.
The doormats are printed with high-quality sublimation printing which allows for full rich color that won't fade. Sublimation printing uses heat sensitive inks that turn into gas which combines with the printed surface. This type printing doesn't fade or crack.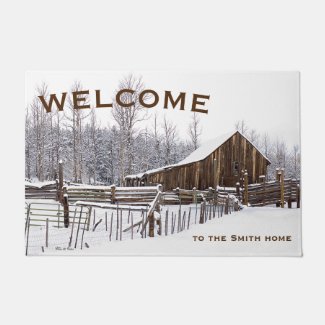 I've also added a few of my specialty photographs to the doormat like the two designs below for coffee lovers and pet lovers.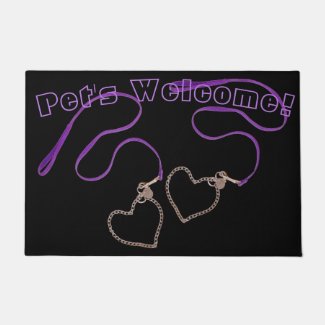 The pet design may be quite appealing at the entry of an animal related or animal-friendly business. You can even add the business name to the design in the template field or change typeface style, size, and color in the customize option. If you have any questions on how to do that don't hesitate to contact me because I'm happy to help.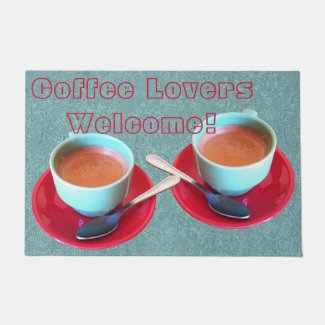 I'm a coffee lover so this design was a must in my store. It can look great at a cafe, coffee related business, or at the home of a coffee lover like me. As with the pet related doormat, you can add a business name in the template field on the product page or use the customize element which offers other options in typeface style, size, and color.
What's at your main entryway?
Would you consider purchasing a custom designed doormat for yourself or as a gift?
Let me know your thoughts on the custom doormat idea.